Course Highlights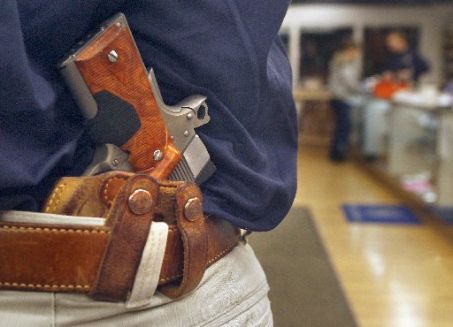 Overview of the application process.
Free passport photo service.
Free application notary service.
Concealed Firearms Permit overview
Discussion of exactly what a Concealed Firearm Permit does and does NOT allow a holder to do during a violent attack.
Gun safety rules and practical handgun training.
Review of all pertinent State and Federal firearm laws.
Discussion of recent law changes that affect Concealed Firearm Permit holders.
Discussion of justifications for use of lethal force.
Discussion of open carry vs. concealed carry.
Discussion of recent local incidents involving firearms.
Next Concealed Carry Class:

-This Saturday-
Other Dates by Request
Our Concealed Carry News & Articles